Having interesting and frequent bonuses is definitely a nice thing to have; however we feel this isn't always enough when choosing new online casinos to play at. Below are two things beside bonuses I look for when picking a new online casino to play at.
Online Casino Software
The heart of any online casino is the software it runs on. The software will first of all obviously determine what the end user sees on their computer screen or mobile phone. However, the software has a huge impact of everything behind the scenes of the online casino and has an impact on the type of games available, the back office used to manage the casino including the customer support team, depositing and withdrawing and obviously the Random Number Generator and payout percentages which are the ones that define whether you'll win or lose money at the online casino.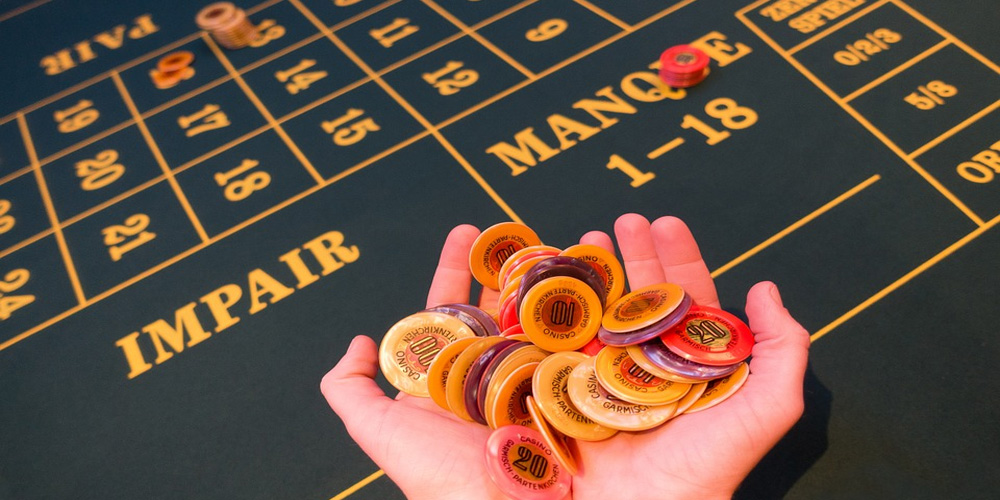 There are many different types of companies that develop software for online casinos. If you were imagining small fly by night guerrilla operations working out of someones back yard you will be surprised. The leading ones are large publicly traded companies (usually on the London AIM) that employ thousands of workers, usually in offices in several different countries. The larger publicly traded online casino software companies are Playtech, Cryptologic, Random Logic. Another market leader which is privately owned is Microgaming. Due to their being public, these companies must comply 100% with the law, both in the country they are operating in and with international law and therefore cannot and do not operate in countries where online gambling is considered illegal such as the USA, France, Israel and Turkey.
There are a few other privately owned online casino software companies such as RTG, Rival Gaming and Top Game that have decided that they have no objection to their licensees operating in the USA. Seeing that the USA is considered to be around 50% of the global online gambling market, you can understand why some people would be willing to take such a risk and continue operating there. Seeing that these online casinos are operating in a gray area, licensed in jurisdictions which are less strict and are in a market where there is less competition, you as a player need to be aware of the fact that some of these online casinos aren't the most honest around, however there are other operators and online casinos that have been around for a while in the US market and we can definitely recommend them as being trustworthy and safe to put your hard earned $$$ in.
Some online casinos prefer developing their own software in-house. This type of software is called proprietary software. The advantage here for you as a player is that you will have an almost unique game offering, which is important especially for slots games, however there will generally be a smaller selection of games for starters and the release of new games will be much much slower than that of an online casino running on licensed software. Also, due to the high licensing costs, casinos running on proprietary software will rarely have any type of branded slots games.
Which software an online casinos runs on is therefore an important factor a player needs to take into consideration when choosing an online casino to play at, so from now on when you see that a casino is Playtech powered or Powered by Cryptologic you will understand what this means and what the implications are.
Live Dealer Online Casinos
Live dealer games have become one of the more popular trends emerging in the online casino industry. What started off less than 10 years ago as a niche catering primarily to the Asian markets has become one of the more lucrative and interesting types of game at the leading online casinos. Live dealer casino games are actually hosted either at a real B&M casino or at a studio.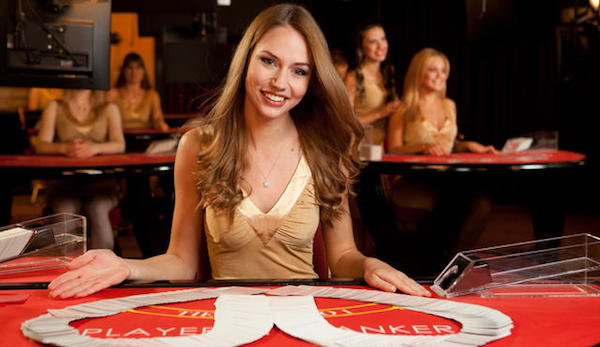 One of the main reasons live dealers started being common at online casinos was the trust issue. In the early days of the Internet people simply did not trust the Random Number Generator and did not believe it was fair and not fixed. This is unlike a bricks and mortar casino where everything was on the table. Like the common saying, seeing is believing! Not seeing the dealers face made it difficult for players to trust online casinos.
The early live dealer casino versions were rather crude and didn't offer the best player experience. Streaming was very slow due to narrow bandwidth and technological limitations. This resulted in poor results on the players end, making the medium unattractive to most online casino players. The recent years technological advancement regarding all aspects of live video streaming have tremendously improved the outcome of live online casino gaming making this a more and more popular way to play.
Most online casinos outsource their live casino games and the main technology developers that offer these services are Playtech, Microgaming and Evolution Gaming, so you will probably see the same live casino games at different online casinos. Because the operating costs of this kind of internet gambling are higher and the margins lower than the standard RNG games, this is the only business model so far that has proven itself profitable to the developers and online casino operators.
The main games offered at online casinos in the live dealer format are roulette, blackjack, baccarat, sic bo and casino holdem. The most popular by far are generally roulette and blackjack.
When starting off playing live dealer casino games you can choose the table and dealer you prefer. Dealers are generally very good looking women, however there are also a few pretty handsome men around to keep the ladies happy. The live dealer leads the game, just like at a land based casino and due to this must be extremely well trained and knowledgeable. If you have the sound on the computer turned on you will be able to hear all the ongoings in the studio and even the live dealer wishing you luck.
Most of the live dealer casinos operate from regulated jurisdictions and are licensed in the Isle of Man, Alderney, Antigua & Barabuda and others. The cards dealt to players are as random as would be dealt at a land based casino so even if you still don't trust the random number generators, this doesn't need to be a consideration when playing.
As far as bonuses and promotions are concerned, most online casinos don't tend to offer special bonuses and promotions especially for players who prefer playing live casino games, however the regular bonuses and promos apply to the live casino games, just like any other game.