While point spread wagers are the most popular option among NFL bettors, over/under numbers are also widely played every Sunday and Monday during the season on betting companies like Bet Olimp. There are many factors to be aware of when handicapping an NFL total.
On average, a typical NFL game will have a total score of about 40 points. When a bettor analyzes the weekly NFL slate, most over/unders will be right around the number of 40. If a couple of dynamic offenses are matching up, the total can get up anywhere from the high 40′s to the low 50′s. In turn, a defensive battle could lead to over/unders in the low 30′s.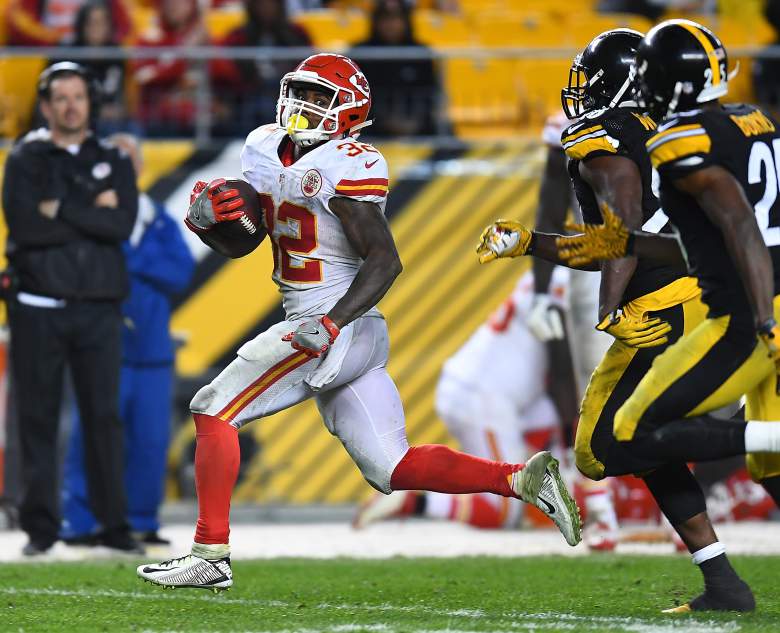 Average Total Score
An oddsmaker will look at a couple of basic concepts to determine what a total should be. The main factor involves the average total score for each team. As an example, team A scores 23 points per game while giving up 20 points per outing. This gives team A an average total score of 43.  With this information, the bookmaker will go through the same numbers for team B. For this example, team B averages 24 points on offense while giving up 21 on defense for a total of 45. The two averages combined would yield a number of 44. From here, the oddsmaker can fine tune the number by looking at additional variables outline below.
Over/Under Impact: Injuries and Weather
Injuries can have a significant impact on the over/under. Specifically, the absence of an elite quarterback can turn a great offense into a mediocre one. The oddsmaker also must stay aware of any extreme weather that may develop for a particular game. Once December rolls around, a variety of elements can make it difficult for offenses to produce at average levels. Severe wind, rain, snow and cold temperatures can lower an over/under by a few points.
Key / Typical Numbers
Another factor for the bookmaker involves key or typical numbers. For totals, some of the main key numbers are 34, 37, 38, 41, 44 and 47. It is fairly common for an NFL game to finish with a total score that is one of these numbers. For example, a total of 37 can be accomplished with a score of 20-17 or 27-10. In both instances, there are four touchdowns (7) and three field goals (3) to account for the scoring. If the total were moved up a couple of points to 39, it would be more difficult for the game to land on this particular number. A combination of three touchdowns and six field goals would produce a 39 but this scenario is less common than the one that yields a 37. The bookmaker will usually shade the total for an NFL game to the over.
Casual Bettor Involvement
Because there is such a huge interest in the NFL among fans, there is a great deal of wagering on the sport by the casual bettor. While professional bettors won't usually have a bias towards either the over or under, the general sports fan is more inclined to favor a bet towards the over. These fans want to watch exciting games. High scoring contests are generally viewed as the most interesting games for fans. So, the general public that bets on the NFL will go to the over more often than not.
Most parlay bets involve the favorite to the over. For Sunday and Monday night games, bookmakers will take a high volume of parlays that feature this combination. Because these are isolated games that are on national television, public bettors will wager on these matchups most of the time.
Handicapping Totals
When handicapping totals, the bettor must be aware of some important statistics. The offensive and defensive rankings for each squad should be noted. While yardage totals should be considered, the more important rankings involve the scoring figures for each team. Some squads are able to move the ball into scoring territory but are unable to consistently turn these drives into touchdowns.
The bettor should be aware of how well each team performs in the red zone on both sides of the ball. Turnovers are a vital statistic in any game but are hard to predict from week to week. For example, a projected defensive battle may yield some limited yardage totals by the offenses in the game. However, the defenses may end up creating enough turnovers to lead to some easy scores to produce an over. Despite these kind of outcomes, many professional bettors actually prefer to wager on NFL totals as opposed to point spreads. With an understanding of the basics, the casual bettor can cash in on NFL over/unders.