Out of the USA's 50 states few have legalised online poker. In fact as of 2016 only Delaware, Nevada and New Jersey licenced online poker.
The good news is the other 47 states are catching up fast. This may 2016 Assemblyman Adam Gray and Reggie Jones-Sawyer of the state of California voted for a bill to approve legal online poker via permitted sites.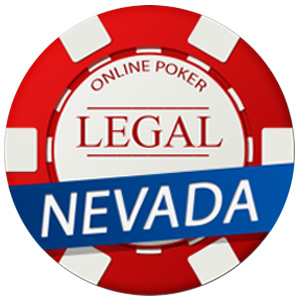 The bill would mean the state can earn fees from licencing and tax revenues in excess of $60 million. The funds would then be used for consumer protection, state regulation, problem gambling programs and other state costs. Read more about this legal gambling USA here.
At present there are few legal and licenced US based online poker sites but with the relaxation in laws this is set to change and consumers will be cushioned in the knowledge they are in a protected and safe environment.
So what are the pros and cons of legalised gambling and poker rooms online?
Pros
The state benefits via tax and licence fee revenue giving the economy a boost
Those with gambling winnings will be required to pay tax
Games like Poker are not huge money makers for casinos but they are a popular social game which means legalising it online would be lucrative
For the consumer there are mechanisms for complaints and disputes meaning consumers money and rights are protected.
Legal casinos and gambling haunts can increase tourism and promote spend. Many people will have a game, a meal and some drinks and utilise more than one entertainment service boosting tourism and the economy
Cons
Legalising gambling can be a dangerous step, more people who previously would not have gambled will take up the sport
Money will be spent on helping those with gambling addictions not others in need
Not all gamblers bet what they can afford to lose and some may get into financial hardship
Research has shown cities that legalise gambling have an increase in crime. Some suggest this is due to addiction, gamblers losing money or simply the feeling of freedom to enjoy illegal activities. In turn those city's need increase law enforcement.
The pro's of legislation are equally outnumbered by the cons it seems. However, it is proven that the more we deny human beings the chance to partake in something by making it illegal the more we want to do it. If we cannot stop gambling on and off line then we can harness it and make it fairer for both the state and the consumer so both can enjoy the rewards of such a fun activity.