Sign on bonuses. We've all seen the siren call at the various casinos. Free money! And with the absolutely staggering number of online casinos out there, it might appear to the uninformed that there are literally thousands of dollars out there for the taking. But beware, there is fine print, and things aren't always as clear cut as they seem and today's consumer must be savvy in order to make the right choices in today's online gaming market.
It stands to reason that with thousands of online casinos out there, some are more reputable than others. And this should be the first thing to inform a decision—what is a particular casino's reputation? All things being equal, however, there is one thing that you will find at all the online casinos: player bonuses. Make no mistake—every bonus has a wagering requirement attached to it. And the wagering requirements differ between games, based on the house advantage.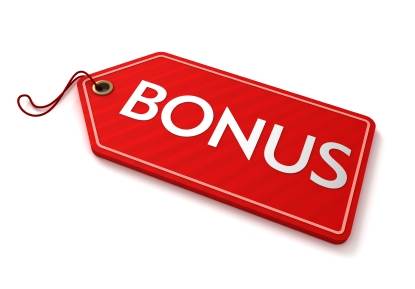 So what is a player bonus anyway?
The idea stems from traditional brick and mortar casinos. As most people know, players who go to traditional casinos often get "comped", which means they get all manners of perks from the casino, such as free meals, free rooms, free airfare, free tickets to shows, and so on up to the iconic endlessly flowing free drinks players get on the casino floor. It is a draw, and they use these perks to get people to come to the casino and play. As far as the casino is concerned this is a loss leader investment. Bring the player to the casino, and you bring their money into the casino. And the bigger the player, the bigger the comp package.
Online casinos are different from their brick and mortar counterparts. They don't have cocktail waitresses plying the guests with drinks. They don't have the fancy hotel suites. They don't have restaurants and shows and the lights and action. Online casinos have the games, however. Many games and the experience itself is compelling in its own way. And due to the intrinsic differences—low overhead, and having to make up for the atmosphere itself—online casinos offer bonuses and promotions in place of comp packages. And they can be quite generous.
The very first place online casino players see these bonuses is at the very start, as a Deposit Bonus or a Free No Deposit Bonus.
So what are these bonuses?
Often these are what's know as a Match Bonus. The casino matches bonus cash in accordance to a certain percentage of the initial deposit made. Some casinos are extremely generous, with up to 100% match bonuses, meaning that if you insert $150, you will actually have $300 in your account. Congratulations, you have just doubled your money by doing nothing at all.
There is a catch, however. You can't just withdraw the $300 and walk away. You can only withdraw your original deposit. So what's going on here? Did you get this bonus money or didn't you? There is something called a wagering requirement, and it's in the fine print. The wagering requirement indicates how much money must be placed in bets before the money can be withdrawn along with the bonus cash. Each casino differs in its requirements, but assuming you took the bonus and the requirement is 25x the bonus+deposit, then you're going to have to wager $300×25, or $7,500 before you could withdraw the $150 bonus or anything you've won by actually using any of the bonus money.
As I mentioned earlier, each casino is different, and sits along a qualitative spectrum. With each casino and casino game, the bonus amount and the wagering requirement will be different. So some research is due in order to figure out how good a bonus actually is. For instance, assume you've found a casino that offers a mind blowing bonus that matches your deposit with a 500% bonus? If it sounds too good to be true, a look at the fine print might show a wagering requirement of 200x the deposit. In this scenario, assume you've deposited $100. Suddenly you see $600 in your account. Now you have to wager $120,000 before you can withdraw. What if you've deposited $1000 without reading the fine print? Things can quickly get out of hand.
In recent times, there has been a new trend in online casinos, where new players are offered Free No Deposit Bonuses upon registration. Bonuses can be minor but they can also reach the thousands of dollars. These bonuses allow players to use the funds for a limited time. Then they will allow players to keep a limited amount out of the winnings, generally no more than $150. These bonuses also have wagering requirements of their own, which change from one casino to the next. In general, the requirements are either a minimum deposit before you can collect, or a number of play-throughs.
Bonuses are not limited to new player registration. There are regular bonus gifts, and bonus prizes in tournaments. Any bonus gift from the casino will have a wagering requirement attached to it. Usually this means having to acquire a specific number of Loyalty Points before the money is available to withdraw. The way you earn Loyalty Points is by placing bets using real money, so in the end, it's the same as playing through.
There is a third aspect to bonuses, and this is that the wagering requirements are different depending on which game is being played. Not all games are created equal when trying to fulfill a wagering requirement. This is because each game has its own set of odds and this, in turn, affects the house advantage. The general rule of thumb is, the lower the house advantage, the smaller the bet's contribution towards the wagering requirement. Conversely, games that offer the casino the greatest advantage, offer a greater contribution toward the wagering requirement. Of all the games, Slots offer the best house advantage of all. This means that 100% of each bet placed on a slot, will go toward the wagering requirement, pretty much across all casinos. On the other end you have games such as Blackjack and Craps , which offer the best player odds. With these games, the contribution towards the wagering requirement can be as low as 2%.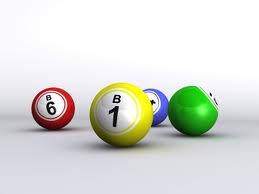 It might seem that I'm painting a bleak picture here, but this is not entirely the case. Many of the bonuses can be extremely beneficial. They are a form of extended credit toward making wagers, which often results in bigger wins. It's easy to bet larger amounts when a portion of your bet is not your money. In a way, the house is helping players by bankrolling them in the beginning. Players must remember, however, that player bonuses are not simply free money. Casinos are businesses, and it is in their interest to minimize their losses. The wagering requirements are a security measure to prevent dishonest players from showing up, doubling their cash and leaving without even making a bet. But at the same time, they also allow players to play longer, with higher wagers, and to maximize their chances of winning.
In the end, the best bonuses are those offered from the best casinos, such as WilliamHill, for example. Casinos of this caliber offer the best bonuses in the industry, with the fairest wagering requirements. Their bonuses are a boon to players, allowing them to play like real high rollers, and maximizing their winning potential. One great bonus for all you Bingo lovers out there can be found here http://www2.williamhill.com/promo-codes/bingo-bonus.html. By buying just £10 worth of bingo tickets you will receive an amazing £40 free bonus from this great online casino. The best part is that with no wagering requirements all the cash winnings you make from this bonus are yours to keep!
WilliamHill offers live casino as well. For more information, take a look at the video below:
As with all double edged swords, bonuses cut both ways, and despite the limitations, they can be a great tool for players to carve big earnings in the best of the online casinos out there. Just read the fine print.